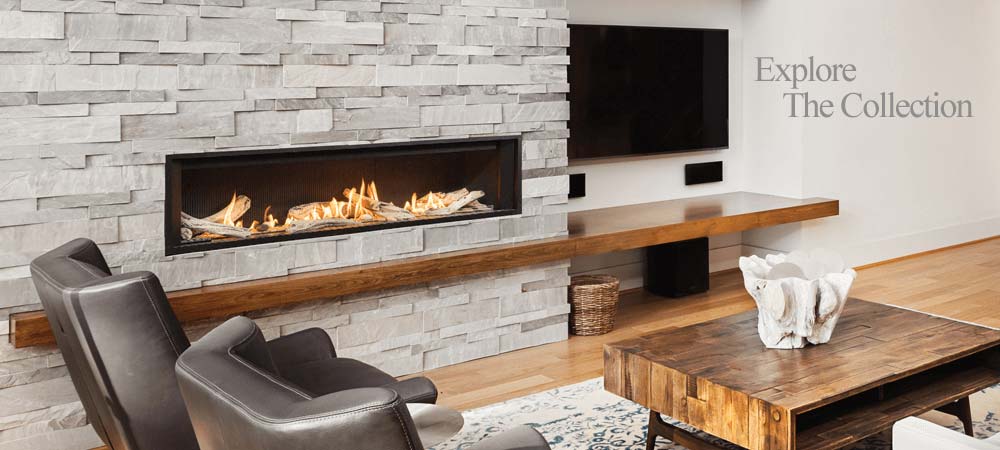 Fireplaces are mainstays to most homes that are experiencing the four seasons. And since the world is going through modernization, that does not exempt the fireplaces. Electric or fake fireplaces are starting to gain popularity to many. It is a hit especially to people who are into modern designs and those who are practising a green lifestyle. However, not everybody has an idea with regard to the existence of an electric fireplace. So if you are shopping for a fireplace, you might want to check below.
What is a Fake Fireplace?
It is a heater that imitates a traditional fireplace. The difference is that it uses electricity as its power source whereas a traditional fireplace can either use coal, wood or gas for it to be able to produce heat. What is nicer with an electric fireplace is that you can use it all year round. During the summer days, you can plug the electric fireplace and it will just produce light or "fire" without producing heat. More so, an electric fireplace is able to heat up a studio type room or a tiny house that has an area of 400 square feet while consuming only about 1.5 kW of electricity.
Advantages of an Electric Fireplace
So you might ask why you should buy a fake fireplace where there are other alternatives. There are many reasons why that should be the case. For starters, an electric fireplace is promoting a green environment. An electric fireplace does not make use of coal, wood or gas in order to light up the room and produce heat. But instead, it works by driving in the cool air from the room and then heat it up over a heating coil and then with the aid of a fan, it will release the heated air back into the room. Other prototypes of electric fireplaces use infrared technology in their design. In this case, objects within the small room are heated directly. Either way, the room is being heated without any mess or emitting fumes and other gases that are dangerous to humans and the environment.
A fake fireplace is capable of creating a realistic fire without having to burn coal, wood or gas. Thus there is no real combustion that is happening while your room is being lighted and at the same time being heated. Because of which, you are not contributing to the air pollution that is happening in the world. Although you are making use of electricity and electricity is still powered by coal or gas to some areas in the world but the electric fireplace is only using a minimal amount of it. You helped in saving the environment and at the same time you need not to worry about the high electricity bill.
Speaking of electricity bill, there are many options for electric fireplace where they use energy-efficient technology. Some brands are making use of the light emitting diodes or the LED technology to create realistic fire and produce heat efficiently. Other models have an air purification system on it. This kind of fireplace helps in improving the quality of air inside your house by purifying the air that is coming to the fireplace.
How to Buy an Electric Fireplace?
Now that you have known some of the advantages, then probably you are ready to shop for one. However, before you do so, read on and ask yourself the following questions.
1. Why are you buying a fake fireplace?
2. Where will the fake fireplace be put?
3. What type of fake fireplace do you need?
It is very important to ask yourself the above-mentioned question because there is a wide array of electric fireplace in the market.
First and foremost, ask yourself why there is a need to buy an electric fireplace. Is it part of your home makeover or are you building a new home? Are you willing to spend on an electric fireplace? Building a new home and home renovations are very expensive and adding an electric fireplace is likewise an additional expenditure. An electric fireplace ranges from £100 to as much as £7000 and it is not much if you are thinking of a long-term investment because there is no chance that the fireplace will corrode, unlike the traditional counterparts.
Next to consider is the room you want to put the fireplace in. As mentioned, the electric fireplace can only heat up a room with an area of 400 square feet. So do not expect that it could provide the amount of heat that you need if your area is wide. More so, an electric fireplace can become your focal point inside. Aesthetically, the electric fireplace is a very nice addition to your home decorations. There is a wide of choices when it comes to design, from traditional to sleek and modern. Furthermore, you have the option whether to hang it or include it in the design of the interior of the house. The design of the electric fireplace would depend on the personal preference of the user.
If the design depends on the taste of the homeowner, how much more can be the type of the electric fireplace? There are a number of manufacturers and models to choose from an in-store or an online store. Styles of the heating equipment usually are built-in, plug in, log inserts, electric fireplace, and media package, free-standing, and rolling mantel electric fireplaces. Built-ins are perfect if you are planning to have a permanent addition to your house. On the other hand, plug-ins are ideal if you have existing cabinetry and only needs a slight modification to your interior design. Electric log inserts are advised to those who have an existing fireplace and wants to convert it into an electric one. Meanwhile, the package for fireplace and media system is perfect for entertainment rooms that need a multifunctional corner. On the other hand, if you are planning to transfer the fireplace from one room to another, the freestanding and the rolling mantel are the best options.
Overall, a fake fireplace is a very good, very smart, and very useful investment that can benefit the people and the environment. Regardless of the design preferences of every individual, an electric fireplace is a great alternative to enjoy the "fire" and the heat for a longer period of time.
Professional SEO and maintenance services by ChelseaSEO.